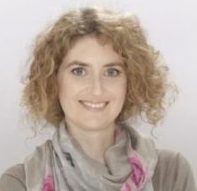 Chiara Cantiani is psychologist and researcher at the Child Psychopathology Unit of the IRCCS E.Medea – Associazione La Nostra Famiglia (Bosisio Parini, LC).
In 2011, she got a PhD in "Experimental Psychology, Linguistics and Cognitive Neuroscience" at the University of Milano-Bicocca. During the PhD, she worked under the supervision of Prof. Maria Teresa Guasti and dr. Maria Luisa Lorusso on a project on morphosyntactic processing in Dyslexia.
After research experiences at the Max Planck Institute (Leipzig, Germania) and at the Rutgers University (New Jersey, USA), she is currently the  scientist responsible for an in-progress research project on very early neurocognitive markers of language and learning disorders at the "BABYLAB" of the IRCCS E. Medea.