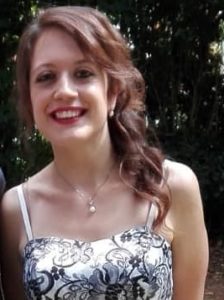 Giulia Mornati is a PhD student of the University of Milan-Bicocca. Her project, "Understanding word function in Italian children aged 12 to 24 months", is under the supervision of Maria Teresa Guasti.
She graduated in Clinical Psychology, Development and Neuropsychology in 2014 at the University of Milan-Bicocca. Later she worked as a research assistant at the Child Psychopathology Unit of the IRCCS E.Medea – Associazione La Nostra Famiglia (Bosisio Parini, LC). She was involved in a research project under the supervision of Dr. Chiara Cantiani aimed at the identification of early neurophysiological markers for language and learning disorders and the different evolutionary trajectories in infants from 6 months of life.
During her PhD she will study the morphology in Italian children from 12 months old and in particular the comprehension of articles and clitics.