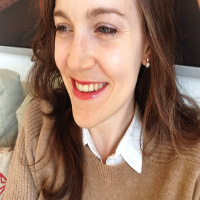 Francesca Costa is a former PhD student in "Psychology, Linguistics, and Cognitive Neuroscience" under the supervision of Professor Maria Teresa Guasti.
She graduated in Speech and Language Therapy at the University of Padua. Then she matured clinical experience as SLT both in Italy and in the UK (London) feeling a growing interest in the bilingualism phenomenon. In 2016 she came back to Italy and entered the Bicocca Language Group within her PhD program.
Her research focuses on bilingual development in the context of immigration, immersion programs, and atypical development.