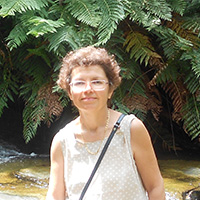 Maria Teresa Guasti studies language acquisition in different population of children (Monolingual, bilingual, children with specific language impairment, children with cochlear implant).
She has partecipated in various European projects and is involved in 3 new European projectsEDUGATE, GRAMALL and LACA. She is part of the scientific committee of trialingual education in kindergarten. She is research associate to the ARC Center Macquarie University, Sydney, invited professor at the school for special education, Haidan, Bejin.
She is author of several articles, and two recent books: The acquisition of Italian: Different modes. Benjiamin with Adriana Belletti 2015 and  Language acquisition. The Growth of grammar. Cambridge, Mass:MIT Press, 2017, second edition.
Websites: