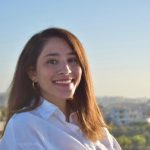 Juhayna Taha is a Research Fellow within the MultiMind network. She is currently working with Professor Maria Teresa Guasti to explore the potential of language processing, cognitive and motor rhythmic tasks for identifying dyslexia in monolingual and bilingual Italian-speaking children. She is also collaborating with the Psycholinguistics group at the University of Geneva to investigate the effects of rhythmic priming on the grammatical judgement in bilingual French-speaking children.
Juhayna holds a BA in Speech Therapy (Birzeit University, Palestine), MSc in Psycholinguistics (University of Edinburgh, Scotland), and a PhD in Clinical Language Sciences (University of Reading, England). In her PhD, she investigated the linguistic and cognitive profiles of Arabic-speaking children with Developmental Language Disorders.
Through conducting inter-disciplinary, cross-linguistic research, Juhayna aims to broaden the understanding of the nature of the mechanisms that underpin first and second language and reading development, and how these mechanisms are altered in dyslexia and language disorders. This will ultimately inform the development of relevant diagnostic approaches, tools and interventions.