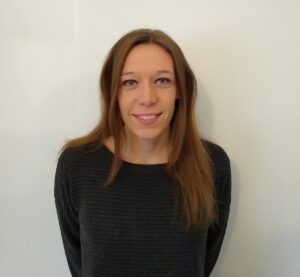 Silvia Silleresi is a research fellow at Bicocca University. She previously was a research fellow at I3lab (Innovative, Interactive Interfaces Laboratory) of Politecnico di Milano. She obtained her PhD in "Psycholinguistics" at UMR 1253, iBrain of the Université de Tours (France) with a thesis entitled "Structural language and nonverbal ability profiles in monolingual and bilingual children with ASD", in 2018.
Her main research interests include: the acquisition of morphosyntax and phonology in typical developing children and children with Autism Spectrum Disorder and Language Disorders both in L1 and L2. Recently, she took interest in the use of new technologies for the evaluation and training of language skills in typically developing children and adults and in children with language disorders.
Silvia is part of the European project LETSSAY – Conversational Technology for Speech and Language Therapy (EIT Digital 2020) and has been part of the European project EDUGATE – Multilingual teaching in early childhood education and care and Understanding.